Can You Add Aptos to MetaMask?
Linking Aptos to a MetaMask Wallet is unfeasible as Aptos doesn't function on the Ethereum Virtual Machine (EVM). Aptos runs on a distinctive architectural blueprint, powered by its bespoke AptosBFT, a design that distinctively contrasts with Ethereum's. This fundamental divergence in technological frameworks signifies that Aptos cannot align with wallets explicitly crafted for Ethereum-centric tokens, like MetaMask.
How to Install a MetaMask Alternative for Aptos
Establishing a connection with the Pontem Wallet is a breeze, offering a user experience akin to popular wallets such as MetaMask and Coinbase Wallet. Upon installation, the Pontem Wallet automatically links users to the Aptos Mainnet RPC, enabling immediate wallet funding and interaction with applications.
To get started, follow this uncomplicated 4-step guide outlined below:
Visit the Pontem Wallet page
Select 'Install Wallet' and download the browser extension
Create your account and save your seed phrase
Bridge tokens to your Aptos address and you are ready to get started!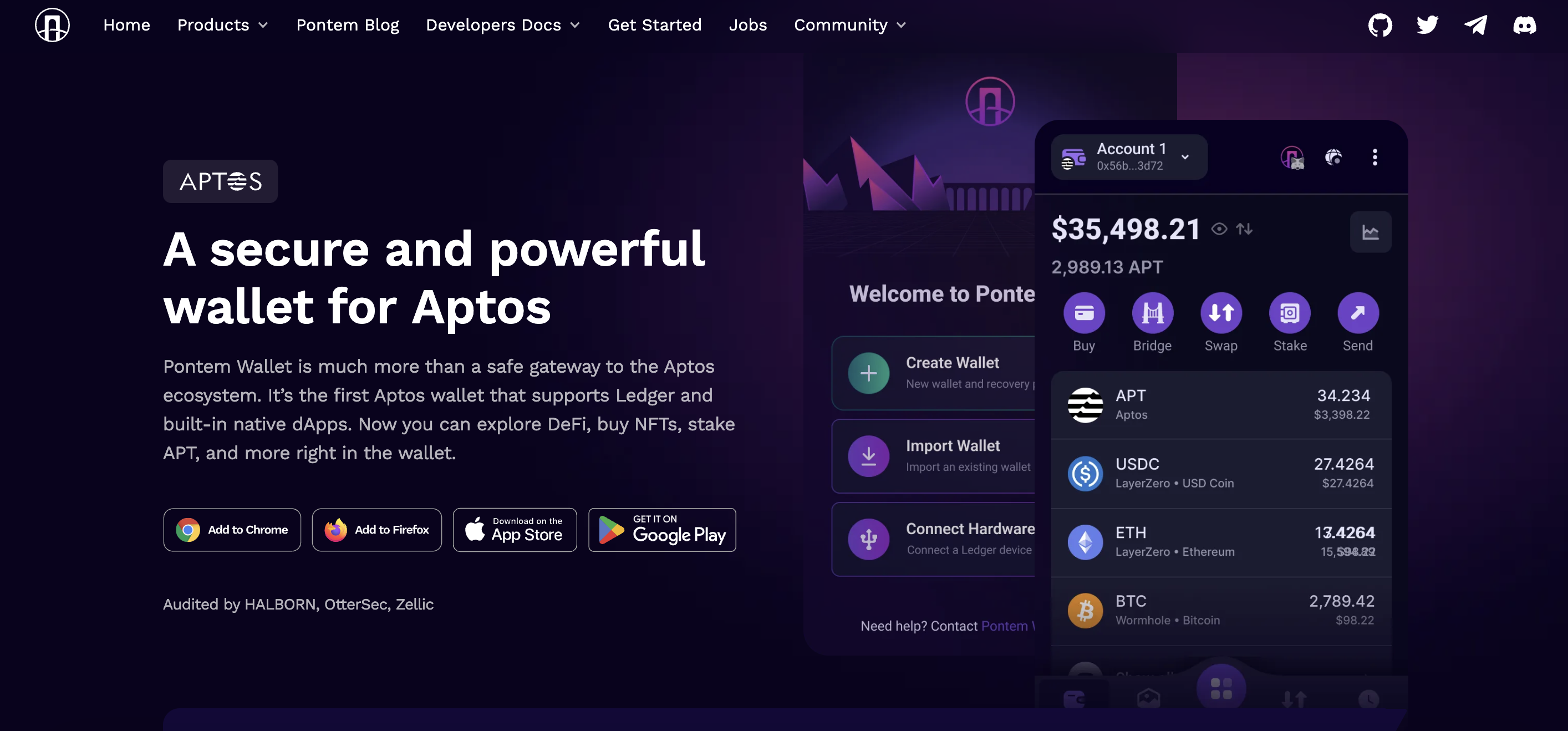 About Aptos
The Aptos Network, a novel Smart Contract platform, is driven by the Move programming language. It aspires to offer more flexibility and scalability than Ethereum, positioning itself as the preferred platform for Decentralized Finance (DeFi) applications and GameFI projects.
The Aptos Network is the brainchild of the same team that previously developed Facebook's (now Meta) Libra blockchain. It also enjoys the backing of substantial VCs, including a16z, Coinbase Ventures, Animoca Brands, Delphi Digital, Mechanism Capital, and Alameda Research. If you're scouting for an Ethereum alternative explicitly designed for DeFi applications, then the Aptos Network is certainly worth exploring.
Conclusion
In summary, despite the inability to incorporate Aptos into MetaMask due to its distinctive architectural blueprint, the Pontem Wallet emerges as a competent and secure substitute. Post-installation, it links users straight to the Aptos Mainnet RPC, streamlining interactions with DeFi applications. Aptos, fueled by the Move programming language, stands as an exciting Ethereum contender, backed by reputable venture capitalists, and is purpose-built for DeFi and GameFi initiatives.
Find more Metamask related guides here.