Radius, a blockchain company known for its trustless shared sequencing layer, has announced that it has secured $1.7 million in pre-seed funding. The fundraising round was led by Hashed, with participation from Superscrypt, Lambdaclass (Ergodic Fund), and Crypto.com.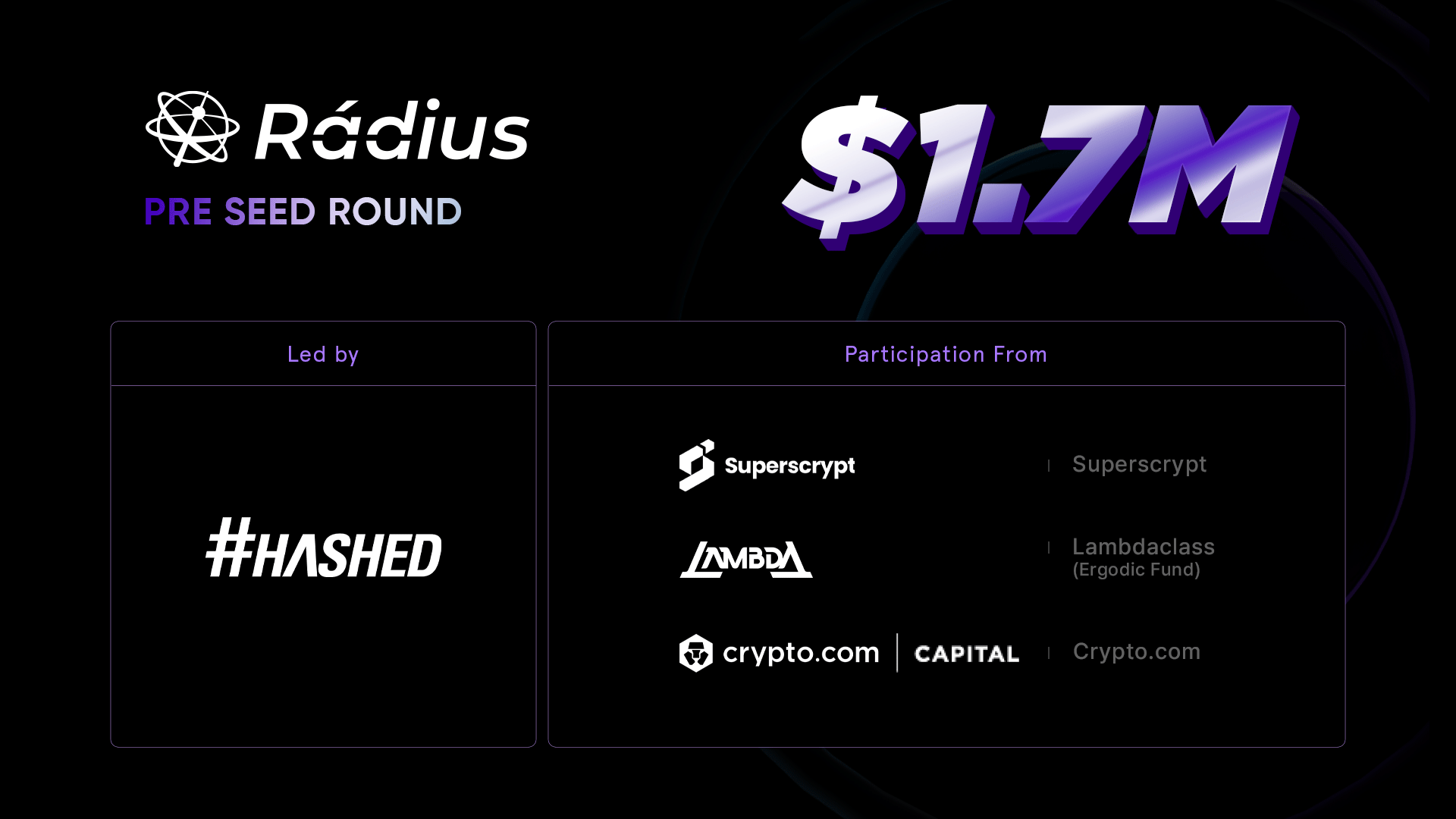 Rollups have gained popularity due to their scalability and are being widely used in various applications, including DeFi. To ensure true decentralization and cost-effective design, a properly structured and decentralized solution has become the preferred choice for the rollup-focused ecosystem.
Radius is dedicated to offering an affordable and reliable solution for Rollups, protecting its users from Miner Extractable Value (MEV) risks. The company achieves this through Practical Verifiable Delay Encryption (PVDE), an innovative zk technology developed by Radius. By implementing a shared sequencing layer with PVDE, customers are protected against MEV risks in a genuinely trustless manner while still allowing Rollups to generate revenue.
"Radius is committed to establishing the standard for a trustless shared sequencing layer that not only maximizes revenue for Rollups but also protects users from the harmful effects of MEV," says AJ Ji Hoon Park. "This funding will drive us forward in achieving our goals and pushing the boundaries of what is possible in the blockchain industry."
In addition to being part of the Celestia Ecosystem, Radius has recently announced partnerships with Saga and Rollup-as-a-Service, further promoting the growth of rollup technology and enhancing security in the blockchain ecosystem.
Furthermore, Radius is currently developing 360, a decentralized exchange (DEX) resistant to MEV. This new DEX is expected to greatly improve user experience and security in the DeFi market, thanks to Radius' shared sequencing layer.
As part of their ongoing engagement with the blockchain community, Radius recently organized a conference titled "Scaling 2023: The Renaissance." The event featured notable speakers from organizations such as Starkware, Flashbots, and Osmosis, further solidifying Radius' reputation as a leading voice in the industry.
Compiled by Coinbold